Catering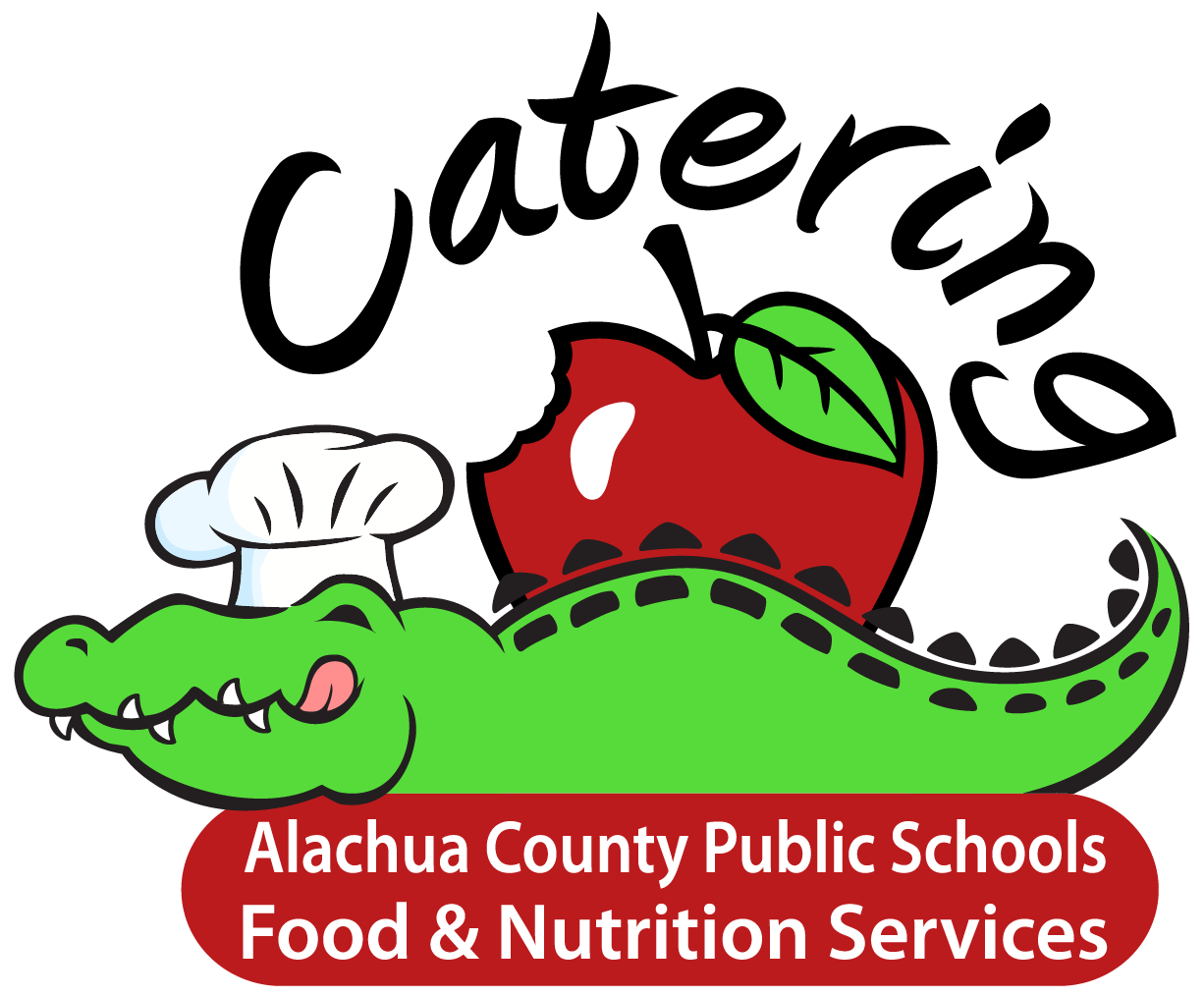 Alachua County Public Schools
Catering Department
The Alachua County School Food and Nutrition Department's Catering Department was designed to exclusively meet the need of our students, parents, faculty and staff by offering simple high quality, low cost catering and classroom support services. Our priority is our students and any event that directly supports students and our services are only available to faculty, parents and school volunteers for school related events.
Products and Services
Parents Classroom Snack Services
We offer a convenient alternative to busy parents who have little time to coordinate classroom snacks, parties and other parent supported classroom events. For more information about the variety of snacks that we offer, please contact the catering manager.
Parent Involved Activities & Support Services
Our department is here to support the efforts of parent-involved activities groups by coordinating their needs at the lowest possible price, to allow focus to remain on the group's goals. Whether it is a Teacher Appreciation Lunch or Concessions Snacks for your fundraiser we are here for you!
Catering
Simple and affordable catering solutions will be offered to meet the needs of the many meetings and events that during the school year. These solutions will be delivered and ready to serve. Try one of our gourmet box breakfast, snacks or lunches for your next faculty or staff meeting, we have you covered.
Please contact Leanna Tanner, Catering Manager at 955-7539 ext.1559 or tannerls@gm.sbac.edu to start planning your event.
Click Here to View Catering Brochure